WHAT TO EAT…FOR THE ATHLETE!
One of the most overlooked realizations in today's fitness and wellness realm is the forgotten fact that athletes calorie needs are different than the standard population. Fad diets (often ill-advised even for the sedentary people that they are marketed to) have no place on the athletes plate. Rather, they must adhere to a much higher caloric intake, with higher levels of all macronutrients; not just protein, but fats as well, and especially carbohydrates.
For a better understanding of these principles, see below for a link to an interview I did earlier this spring – hosted by my friend and former tennis professional Andy Gerst, on his 'Everything About Tennis' podcast:
Recently I submitted a research experiment I conducted at Cal Poly State University: the study attempts to offer a new equation for the exponentially higher resting metabolic rate of [college] athletes when compared to more dated prediction equations used for other more normalized populations. My research showed a difference of over 400 calories in this RMR value, which is only a small fraction of total daily caloric expenditure even before exercise is accounted for!
Also this past summer, I released a sports nutrition ebook that serves as a practical, quick reference guide to the athlete who seeks more new and healthy options in their diet for good sources of fuel. My hope is that the ebook serves as a basic but much-needed summary of the sometimes intimidating and broad spectrum of sports nutrition for an athlete who is bombarded by uneducated opinions and just doesn't know where to start!
– CHRIS BORGARD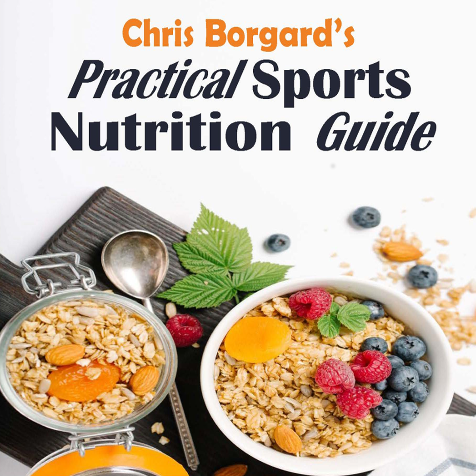 Fad diets have no place on the plate of an athlete.